We are an online magazine that focuses on topics around art in the greater Los Angeles County with a focus on Antelope Valley, CA though exhibition reviews and articles. We are about seeing art, finding art and making art. Art Memo is owned and supported by Art In Residence.
www.nateancheta.com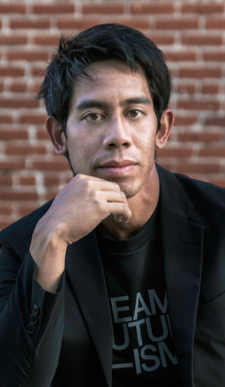 Nathaniel C. Ancheta | Art Director
"I wonder what would happen if the whole world went silent for one minute. No blaring car horns, slamming doors or clanging machines. No music – rock or country, classical or rap. No voices. No whispers. Not even the hush of the wind, the buzz of the everyday or the hum of electrical wires. Absolute, unadulterated, snow on cedars silence. It would be rare, exquisite and awe inspiring. But I doubt we could stand it for long."
Through art practice that functions within the thresholds of the interior/exterior, passive/active, natural/artificial Nathaniel Creates work that catalyzes engagement with the individual, public, and its environment.
Nathaniel Cas Ancheta (American, b 1987) Lives and works in Los Angeles, California. He earned his BFA from Dominican University of California in 2009 and his MFA in 2016 from Art Center College of Design.
www.theludicgesture.com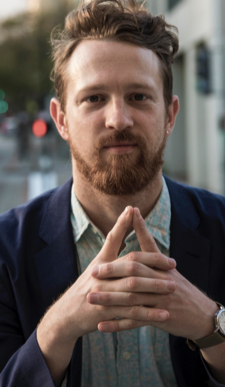 D. Edward Martin | Chief Editor
"I like things that are unfinished, or things that have passed into disuse. I'm particularly enamored with the idea of the sketch, the quick gesture drawing. It's a permanent record of a moment of spontaneity – open and vulnerable. The sketch leaves questions unanswered. It remains unfinished, undecided, yet complete. On the other end of the spectrum, the disused object is free to take on new associations without fully leaving behind the old. If we only could view our sense of self in this way, as a set of constantly emerging and reinterpreted possibilities, how much more empathetic would the world be?"
A classically trained filmmaker,  engages in a multimedia practice framed by the traditional genres of landscape, still life, figurative, and abstraction. Using multiple modalities, David creates work engages with systems of how meaning is made, unmade, and remade in everyday contexts.
David Edward Martin (b 1982) earned a BFA from the University of North Carolina School of the Arts in 2006, and his MFA from Art Center College of Design in 2011. He lives and works in Los Angeles, CA